Dawn Henderson and Tom Silvey both grew up in Egmont and after moving to the city together for a number of years, they decided to return and raise their family in the tiny community, adding their household to the town's population of approximately 80 full-time residents.
Egmont has all the charms of a tiny coastal town, but it also comes with challenges. For years, the town had extremely limited phone and internet service, which posed a major barrier to people running small businesses and those who needed to access social services located in larger centres. So Tom took on the challenge of convincing a small provider to invest the time and money to improve the community's connectivity. It is just one of dozens of projects that the couple has taken on over the years to improve the livability of their coastal community. 
The Community Hall is the heart of the Egmont community and, most recently, the home of the town's new thrift store. Proceeds from the well-organized store in the basement of the Hall go towards maintenance and improvements of community spaces while at the same time diverting reusable items from the landfill. 
Inside the Hall, a commercial kitchen is being installed. Dawn hopes that it will provide a space for local entrepreneurs who are looking to provide more food services in town, as well as a way to raise money for the community and maintain food security in case of an emergency. "We get snowed in every winter, and if there's ever a natural disaster, we have to assume that road is closed," says Dawn. 
Dawn also does the weekly food bank run with another volunteer. People can reach out to her privately, or sometimes a friend or neighbour will discretely let Dawn know that someone could use a hamper. Every week, they make the 20-kilometre drive to the nearest food bank in Pender Harbour and pick up hampers, then drop them off to those in need. "Growing up, the food bank was often the only stopgap between us and hunger, so I'm just paying it forward," says Dawn. "We're trying to remove barriers for people who don't have a way to get there themselves or don't want to be seen at the food bank."
"We know sometimes people who don't have a licence or insurance make the drive out of desperation, and we want to let them know they don't need to do that," adds Tom.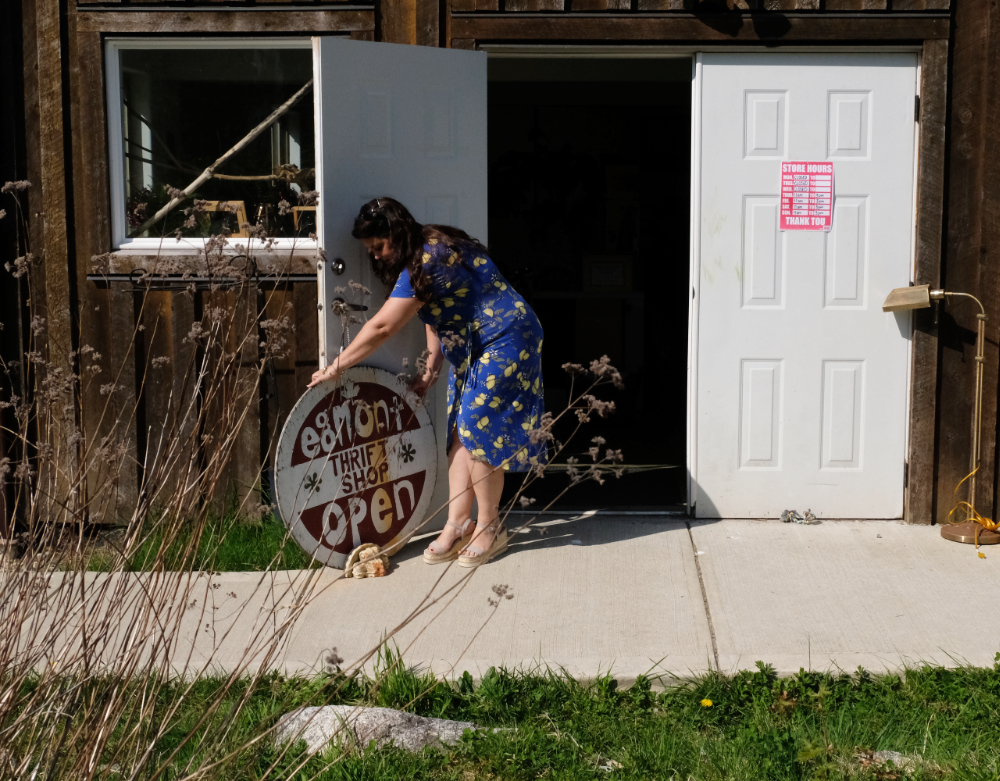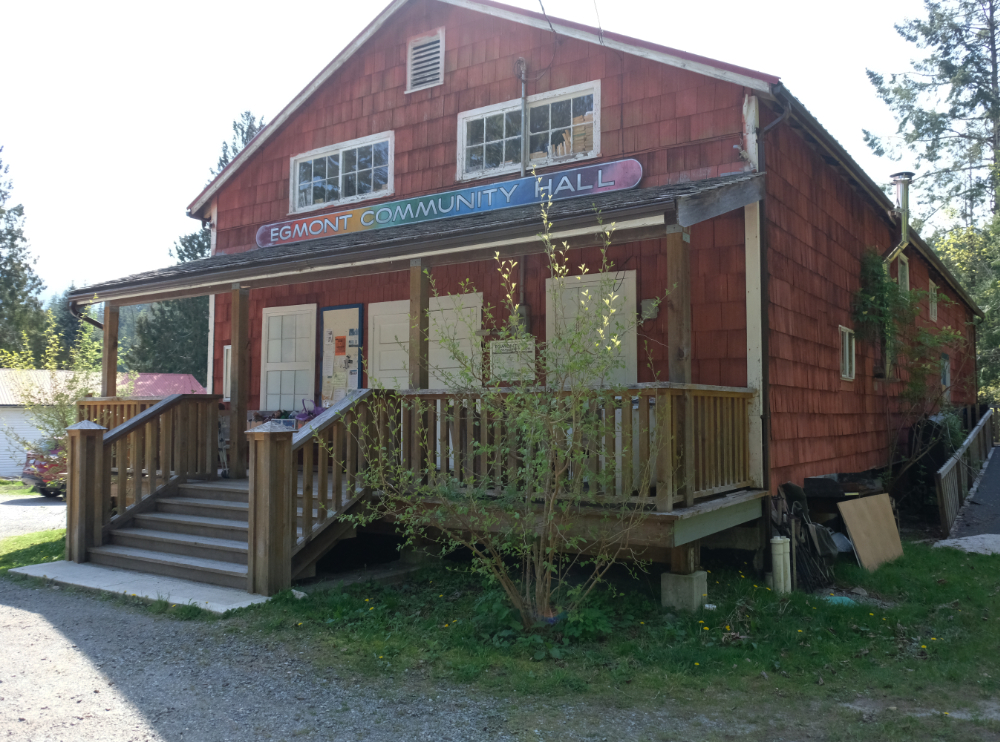 They've also installed a mini-food bank in an unlocked cupboard by the thrift store where people can leave donations or take food as needed. 
This summer, they are hoping to make headway on their goal of establishing an Egmont community school. They've got the building and the property; now it's just getting a foundation built and securing funds to move the building from Pender Harbour and get it running. "It will be a place for everyone to come learn and share what they know," says Dawn. "In the future, it could be a childcare space too." 
"People need things to do in a small community like this," says Tom when asked why he and Dawn volunteer their time to do everything from clearing the brambles out of the old tennis courts to lobbying to expand the reach of town utilities. "Without community and activities, drugs and alcohol can take over."
Next up for the couple? "We need to increase the number of smaller lots that people can afford and maintain. Right now, we're at a complete standstill [of population growth] because there are no properties for people who want to make a life here to buy." When I ask about rentals, they both just laugh; there is literally nowhere to rent in town. Tom has been working with all levels of government to purchase and develop cooperative housing, but the property values are still just out of reach. It's a huge undertaking and one that requires years of dedicated effort. "I don't get discouraged," he says. "Break big projects into smaller tasks so you aren't discussing everything to death. It can ruin goodwill when things get too big, so take things piece by piece, and you'd be surprised what you can get done."